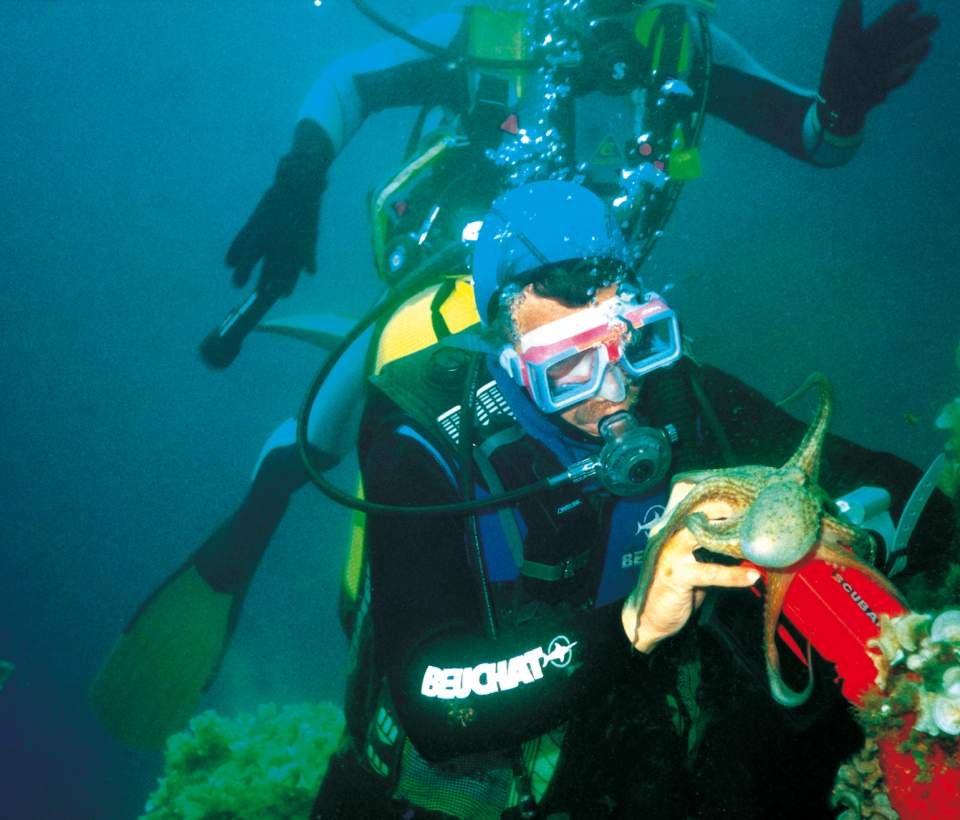 Diving from Cavalaire :
EXPLORE THE BAY'S UNDERWATER TREASURES
Thanks to the bay's crystal-clear waters and rich, untamed seabed, diving is particularly popular in Cavalaire.
Among the most famous dives is that of the destroyer Espingole, which sank in 1903. At 56 meters long, the wreck has now been colonized by an abundance of fauna (crustaceans, conger eels, groupers, etc.) and the metal structure is now covered in sponges, making it a place of great beauty.
The wreck of the Togo, a 3-masted ship built in 1882, is now a playground for red gorgonians, and is another of the many sights for divers in Cavalaire Bay.